Hello and Welcome to our little home on the web.  This site is all about homesteading and simple living.  You do not have to have a large farm to practice a homesteading lifestyle.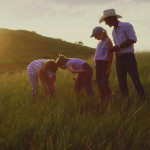 On this site, we will be sharing the tips and resources we have learned on homesteading.  Whether you have a 100 acre farm, or just want to learn general home-building tips, we'll have something for you on this site.  Our desire is to create and share a site that offers tips, resources and training.
TipstoHomesteading.com emerged as an expression of our passion, creativity, and expertise in gardening, homesteading and family.  We hope you enjoy our site.
We will update the site regularly with excellent gardening tips, composting, great cooking recipes, canning and storage ideas, and meal preparation tips.  We know you will benefit from visiting the site often.  Also, please feel free to share on our site by commenting on our posts.  It's a great way to share ideas in our homesteading community.
If you have any questions, comments, or suggestions about the site, please do not hesitate to contact us.